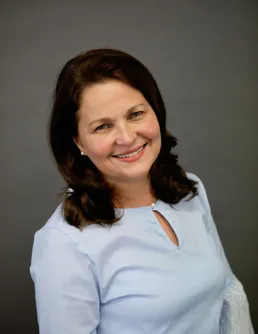 Belkis R. Cepero, MD, FAAP, Board Certified in Pediatrics
I was born in Cuba and graduated from Medical school in 1993 from the Faculty of Medical Sciences in Matanzas, affiliated to the University of Havana, Cuba. I practiced for 4 years in Cuba and finished 3 years of Family Medicine training.
I always wanted to be a Pediatrician, but in Cuba the government manages the future of the medical professionals. I came to the US in 1997 with my husband and son, then 3 years old in a boat and followed my dream. I passed all of the United States Medical license examinations and underwent a Pediatric Residency program with Shands Children Hospital at the University of Florida in Gainesville.
I graduated in June 2008. I started practicing Pediatrics in Port Charlotte right after graduation in a group Practice. I opened my own Practice in April 2012 to fulfill my dream to give my patients the best of my time, knowledge and compassion. I have 2
adult children, 1 grandchild and I have been happily married for more than 25 years. My husband is my main support; I couldn't have done any of the above without him.
I love camping, sewing, the beach and spending time with my family. I love my team!!! Everybody that is working with me is great! I have had the privilege to teach them, help them, be helped by them, and share wonderful memories. They all love children and are happy to be working at our practice. That reflects in their daily work, that is not easy but they show how much they enjoy it.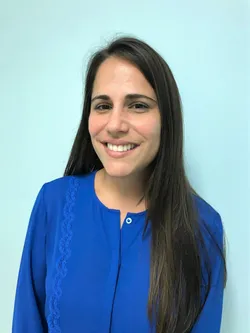 Erixis Lopez, PA-C
I was born and raised in Cuba. Then, at the age of 18, I had the great opportunity to come to the US with my parents.
I graduated from Florida International University with a Bachelor's Degree in Biological Sciences in 2008. Then, I became a certified Physician Assistant after completing a degree at Miami-Dade Medical campus. I worked in Primary care and Gynecology specialties for 5 years at a nonprofit clinic at Catholic Charities in Tampa. I started working with Dr. Cepero in 2019, and thanks to her, I've had the opportunity to discover the passion and joy that comes with working with kids.
I enjoy spending time with family, especially with my two children and husband. My family takes up most of my free time, but some of my favorite pastimes are singing, dancing and gardening (in particular orchid flowers).
---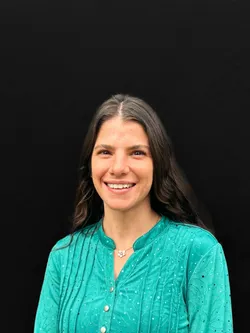 Nicole Harty, PA-C
I was born and raised in the Bronx, New York. I come from a large family and was one of the first to attend college. At the beginning of starting my undergrad in 2008 I began working as a nanny and as a medical assistant in a pediatric office. I realized then I loved working with children and working in the medical field so I decided to further my education and attend the Mercy College Physician Assistant program. I graduated the program and became a certified Physician Assistant in 2016. I have worked in pediatrics ever since and I am extremely happy to be a part of the Cepero pediatrics team!
Lastly but not the least I love spending time with my family including my two dogs that are my life! I also enjoy making and eating pizza, working out and competing in strongman competitions, reading, completing puzzles, hiking as well as going to the beach!
---
Caroline Roth, PNP-PC,
I was born and raised in the Washington DC area. I graduated from the University of Miami in 2014 with a Bachelor's degree in Exercise Physiology. A few years later, I decided to go back to school and in 2019 I received a second Bachelor's degree in Nursing from Emory University in Atlanta, GA. I worked for over two years as an RN on a pediatric inpatient rehabilitation unit at Children's Healthcare of Atlanta while working on my Master's degree in pediatric primary care. I received my Master's in nursing in December 2022 from Emory and decided to move to the west coast of Florida while I studied for my board exams. In April 2023 I became certified as a Pediatric Nurse Practitioner in primary care. In my free time I enjoy traveling, going to the beach and spending time with my family and my dog JellyBean.
---
What is a Nurse Practitioner?
Nurse Practitioners (NPs) are advanced practice nurses who provide high-quality healthcare services similar to those of a physician. NP's can also diagnose and treat a wide range of health problems. After receiving their bachelor's degree in nursing and most typically working to advance their clinical skills, they go on to get their master's degree in nursing. This is where they further their education and clinical training beyond their registered nurse preparation. They then are eligible for state licensure and board certification in their respective area of interest and study, much like a physician.
What is a Physician Assistant? PA's or Physician Assistants, are medical professionals who diagnose illness, develop and manage treatment plans, prescribe medications, and often serve as a patient's principal healthcare provider. PA's are educated at the master's degree level. With thousands of hours of medical training, PA's are versatile and collaborative. PA's practice in every state and in every medical setting and specialty, improving healthcare access and quality.